Growing pomegranate trees will bring much more than delicious fruit to your outdoor space! Pomegranate trees produce beautiful red blossoms which can flower for months and a unique coral coloured foliage throughout autumn. Although the likelihood of fruiting can vary, growing progenerate trees in the UK is certainly not impossible. Read our guide on growing pomegranate trees to help get you started.
Can You Grow Pomegranate In UK?
Pomegranates are usually associated with much warmer climates, but you may be surprised to learn that these fruiting trees are surprisingly hardy and can do well in a sheltered spot in most parts of the UK. Cultivars such as 'Provence' can tolerate temperatures down to -15 C when grown in a sheltered spot. However, growing pomegranate in a polytunnel or greenhouse will give the trees the best chance of fruiting.
In most parts of the UK, unheated polytunnels could comfortably accommodate a pomegranate throughout the year and give it the growing conditions it needs to fruit reliably, even when the British weather leaves something to be desired. Be sure to choose the correct, hardy variety as most pomegranates will not fruit reliably in the UK unless you have a tropical greenhouse.
Tips for Sowing and Growing Pomegranate
Pomegranate trees will not always fruit reliably when grown from seed and you will have to wait a number of years to find out whether they will. For this reason, most people choose to grow pomegranate trees from saplings, or from cuttings. Cuttings should be taken in the spring and are generally around 25cm in length.
The good news for those with limited space in their polytunnel is that there are various size options when growing pomegranate trees. It is possible to choose a normal sized tree or to plump for a dwarf variety. You can grow dwarf pomegranates easily in containers, or in the ground of your polytunnel. Containers, if used, should be filled with a good quality compost and the ground should be fertile, rich in organic matter and well drained.
Pomegranates have glossy foliage and vibrant, funnel-shaped, long-lasting, orange flowers over the summer months. Fruits form at the base of the flowers and should ripen in the autumn when the conditions are warm enough for them to do so. For reliable fruiting, extra heat in this portion of the year may well be required, so either heating your polytunnel or taking plants into a light and warm indoors area may be necessary in some parts of the UK. For ease of movement, it is, of course, growing pomegranate in a container is the best idea.
A good, organic mulch will help to retain soil moisture and help feed the trees. Water well during the summer months.
Pruning pomegranates is not usually necessary. If you do decide to prune for shape then remember that pomegranates fruit on wood that is more than a year old. If you over-prune then you could remove all chance of fruit for quite some time.
Harvesting Pomegranate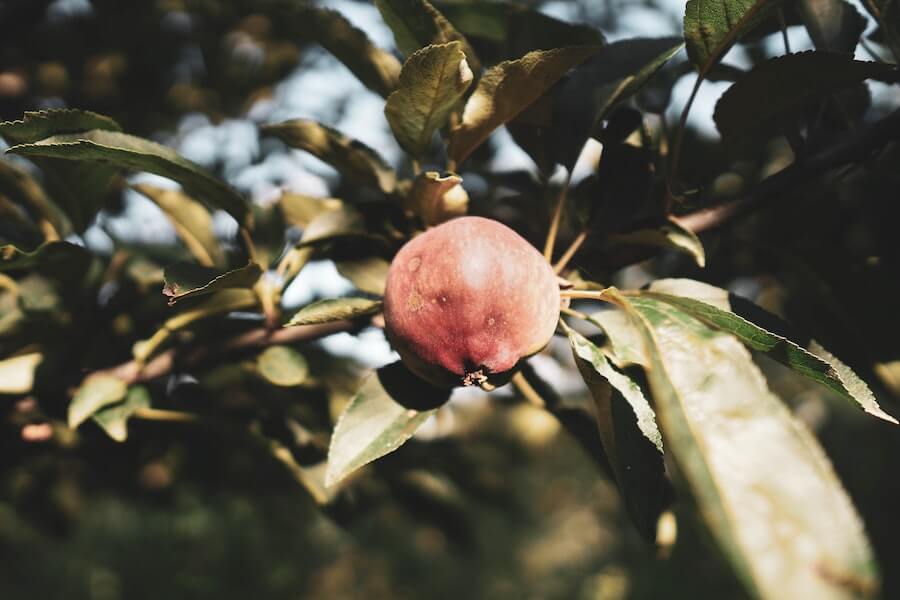 Pomegranates can be harvested in the autumn with secateurs when the crown at the base of the fruit has become curled and brown. The fruits of a pomegranate tree are lovely eaten ripe from the tree, but they have plenty of other uses besides. For example, you can scoop out the flesh and seeds and scatter them over your salads, breakfasts, or desserts.
Growing Pomegranate Trees In Your Polytunnel
Although pomegranates do well in shady spots of UK gardens, you should certainly consider growing pomegranate trees in a polytunnel for guaranteed fruit each year. Pomegranates taste even more delicious when picked ripe from the tree, and the year-round colours the tree provides are enough to brighten up your polytunnel each season. Good luck!