6ft Wide Polytunnel
Welcome to our 6ft (1.83m) Wide Polytunnel configuration page. Simply select the length and you're good to go. You have a Complete Polytunnel ready for assembly onto a grass/soil base. Click What's In The Kit for details. We even provide a Growing Pack to help you start growing straight away.
A full range of options, are also available and are highly recommended to enable you to customise and enhance your polytunnel, click 'Help Me Choose' for further information on each of our options.
The more you spend, the more of a discount we can offer, our Online Reward Calculator will automatically discount your basket as you customise your polytunnel - up to 20%, giving you the opportunity to purchase the really useful items like Base Rails, Sliding Doors, Crop Bars or Staging that will give you a BIGGER SAVING. Not only that but further additions to the basket will also incur the same level of discount.
Intro
Hover To Zoom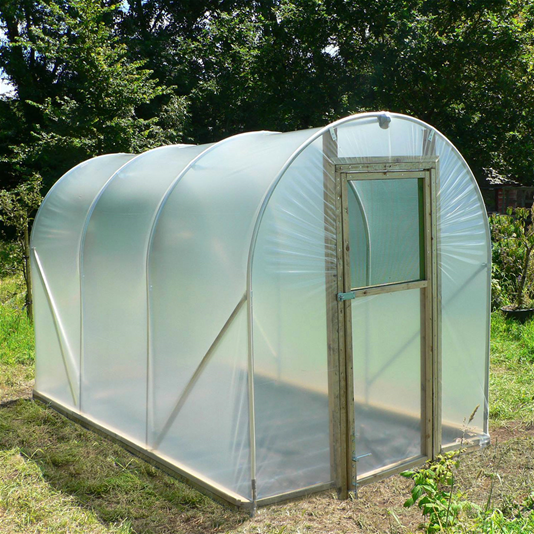 Tech Specs
If you're limited for space, but you love the idea of having a Polytunnel...this is the model for you. It packs all the punch of the bigger models into its 6ft (1.83m) wide frame and still provides a roomy and versatile space for some serious gardening and cultivation.
Technical Specification
| | |
| --- | --- |
| Width | 6ft (1.83m) |
| Hoop Spacing | 4ft (1.21m) |
| Overall Height | 6ft 10in (2.08m) |
| Straight Side | 4ft (1.21m) |
| Head Room (15cm from side) | 5ft 6in (1.67m) |
| Hoop Diameter | 1in (25.4mm) |
| Steel Specification | E370 Galv High Tensile |
| Door Opening Width | 2ft 3in (0.69m) |
| Door Opening Height | 6ft (1.83m) |
| Distance over Hoop | 17ft 3in (5.25m) |
| Door Frame | 3in x 2in (75mm x 47mm) |
| Inner Door | 2in x 2in (50mm x 50mm) |
| Base Rail | 3in x 2in (75mm x 47mm) |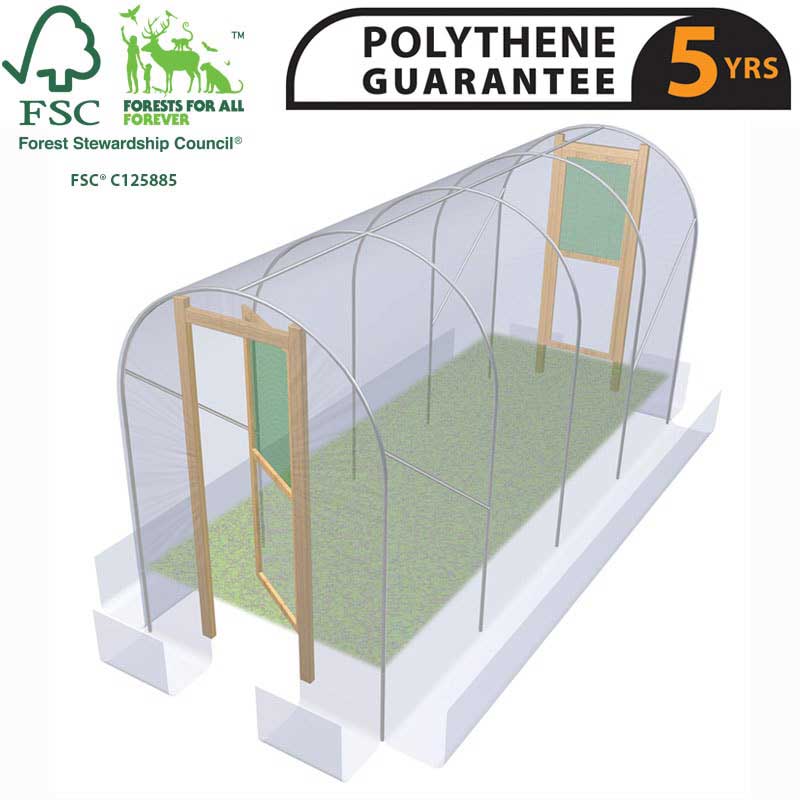 Instructions
We have two construction guides for our 6ft Wide Polytunnel Model.
6TR for polytunnels who require the cover to be buried in a trench. 6BR for polytunnels that have Base Rails eliminating the requirement for digging a trench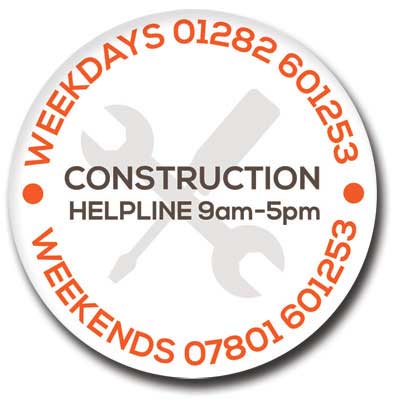 If you are experiencing problems with your polytunnel construction, our construction team are available to answer your questions and help in whatever way they can. Simply call 01282 601253 on week days between 9am-5pm...PLUS weekend cover on 07801 601253, between 9am-5pm or contact us. Alternatively, you can visit our construction resources website at polytunnels.co.uk.
We haven't stopped there, we know many people build their polytunnels at the weekend or over a bank holiday when our office is closed, so we have also produced a series of Polytunnel Construction Videos. This collection of videos can be viewed anytime, on your home computer, and even your phone for when you are in the thick of things constructing your polytunnel.
| | |
| --- | --- |
| peter stevenson | All very well packed and labelled instructions clear and precise. The quality of the materials is also impressive. |
| | |
| --- | --- |
| Tru | Haven't put it up yet as it's a birthday present for my husband. If service and customer care is anything to go by I'm sure the product is going to be excellent to, |
| | |
| --- | --- |
| Gill goldthorpe | Was quite disappointed with the door uprights, as bowed badly, and the battening was very rough and had lots of knots, so broke easily.... parts and instruction book, a little confusing, although the support videos we very helpful. All in all once up did take 3 days not 5 hours, however, all good. |
| | |
| --- | --- |
| Richard William Milne | It's a good quality tunnel it just takes a while to put together the videos were very helpful. |
| | |
| --- | --- |
| Gordon Cornelius | we have constructed the frame together, all good so far will put the cover on when it is warmer. It seems very robust it was well packed when it arrived just one pack of door frame assembly kits was missing but all OK otherwise |
| | |
| --- | --- |
| Joseph Halliday | Excellent product and service. |
| | |
| --- | --- |
| Jacq and Wills Landscapes | Just what we wanted. Easy to install, everyone very happy. |
| | |
| --- | --- |
| David Jones | I am 'five star' pleased with the service I had from the sales and technical teams; I had friendly, prompt and intelligent responses. I am also pleased with the finished product. The loss of one star in my ranking is because the construction was more difficult than I had imagined, it is more than DIY, you actually need professional handyman skills> With help drafted in and slow progress through the instruction manual, I ended up with a construction bill well above the purchase price. So either warn people or make it simpler in design (there were many fixings that could have been more conveniently designed) |
| | |
| --- | --- |
| stephen callister | Great product, all items seem of good quality and great instructions |
| | |
| --- | --- |
| jenny | Great polytunnel and service. Straightforward instructions. |
| | |
| --- | --- |
| Mr Frank Platt | a very helpful and friendly team iwould buy from them anytime |
| | |
| --- | --- |
| Janice Davidson | Have not put product up yet |
| | |
| --- | --- |
| Kate Cowan | Excellent product, excellent instructions, excellent service. |
| | |
| --- | --- |
| Earl Spencer | In general a good product pity about the quality of the wood provided |
What's In The Kit
We supply Timber Hinged Doors at each end, Anti Hot Spot Tape, Timber Base Rails and of course the Framework to support our 200 micron Super Therm Polythene cover.
You will be required to secure the foundations into concrete, alternative methods of securing the polytunnel can be selected, eliminating the requirement of concrete – see 'Polytunnel Foundation' section.