30ft Wide Polytunnels
If you're a commercial grower, you can never have too much space. Our 30ft wide polytunnels are the widest polytunnels that we offer and are therefore a cost effective choice for large-scale market gardeners and farmers. One of these large 30ft wide polytunnels could also be the perfect solution for a shared space for a community group. Click on 'What's In The Kit' to check what is included in the price, then simply select the length you require and you are ready to go. You will have expanded your undercover growing area in no time.
Before you complete your purchase, you will get the opportunity of even greater savings with our great bonus save deal - the more you buy the more you can save, as you add in some useful extras such as base rails, crop bars, sliding doors and staging options. Check out all the useful extras and accessories for your polytunnel and make sure you have a polytunnel that will perfectly meet your requirements. A 30ft wide polytunnel makes sound business sense for many larger scale growers, so whatever you are growing and however much space you require, we can help you meet your growing goals.
Intro
Hover To Zoom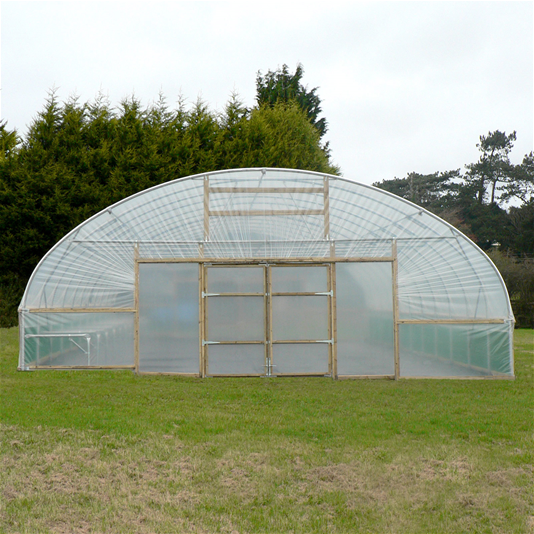 Tech Specs
This is the biggest single span Polytunnel we make. Designed for optimum strength, durability, space and versatility. Developing techniques and design features from our smaller tunnels, things like straight sides mean that the vast floor space created is enitrely productive. There are lots and lots of internal configurations that are possible. Strength comes from the 60mm galvanised steel hoops with the reassurance of Joint Braces.
Technical Specification
| | |
| --- | --- |
| Width | 30ft (9.14m) |
| Hoop Spacing | 6ft (1.83m) |
| Overall Height | 12ft 3in (3.71m) |
| Straight Side | 3ft 3in (1m) |
| Head Room (15cm from side) | 6ft 3in (1.9m) |
| Hoop Diameter | 2¼in (60.3mm) |
| Steel Specification | E370 Galv High Tensile |
| Door Opening Width | 7ft 6in (2.29m) |
| Door Opening Height | 7ft (2.13m) |
| Distance over Hoop | 45ft (13.7m) |
| Door Frame | 4in x 2in (100mm x 47mm) |
| Inner Door | 3in x 2in (75mm x 47mm) |
| Base Rail | 3in x 2in (75mm x 47mm) |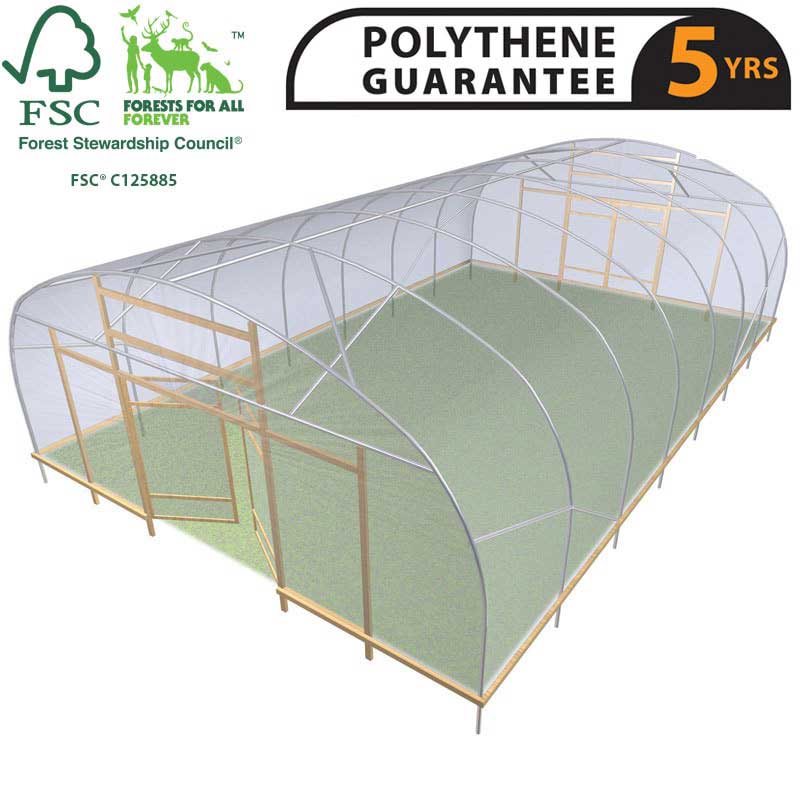 Instructions
We have two construction guides for our 30ft Wide Polytunnel Model.
30TR for polytunnels who require the cover to be buried in a trench. 30BR for polytunnels that have Base Rails eliminating the requirement for digging a trench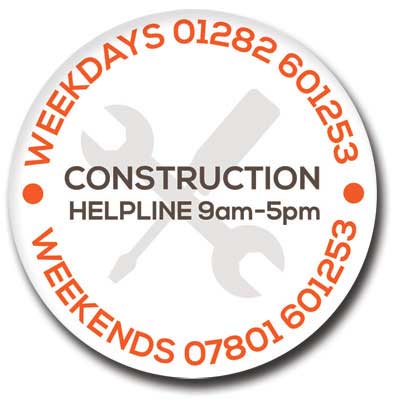 If you are experiencing problems with your polytunnel construction, our construction team are available to answer your questions and help in whatever way they can. Simply call 01282 601253 on week days between 9am-5pm...PLUS weekend cover on 07801 601253, between 9am-5pm or contact us. Alternatively, you can visit our construction resources website at polytunnels.co.uk.
We haven't stopped there, we know many people build their polytunnels at the weekend or over a bank holiday when our office is closed, so we have also produced a series of Polytunnel Construction Videos. This collection of videos can be viewed anytime, on your home computer, and even your phone for when you are in the thick of things constructing your polytunnel.
| | |
| --- | --- |
| BI - Project Manager for .Gov department | Erected in a very exposed location (lot of wind) - so far so good |
| | |
| --- | --- |
| BP | Great for combining animal shelter during winter and growing veggies! |
| | |
| --- | --- |
| Anthony Jones | Lots of space for growing |
| | |
| --- | --- |
| Mr Miroslav Stefan | very good quality, reasonable price. Thank you |
| | |
| --- | --- |
| Irene Bannatyne | Would have been 5 stars if they had informed us about the delivery date. Arrived sooner than advertised. Great product. Fast delivery. Our 2nd tunnel and will buy from this company again if we need another tunnel. |
| | |
| --- | --- |
| Tracey Poulton | Great flexible size if you have the space |
| | |
| --- | --- |
| Michael Reed | Can you imagine a small football pitch to play with? Well I have that size of area at my disposal. Will I fill it, doubtful, but its now used for drying clothes, storing bikes, wood for my stove and of course my second hand couch and obligatory stove for my kettle - secret hideaway or working hard - my wife cant decide which. Granted I'm lucky to have the space, but Id be equally as happy with a smaller poly tunnel, obviously would have to lose the couch though. Thnaks First Tunnel, |
| | |
| --- | --- |
| Jacqueline Coupe | Great quality product, very sturdy. |
| | |
| --- | --- |
| Ashley Parker | Very satisfied with both tunnels - high quality structures, excellent install service. Highly recommend the construction service that first tunnels offer. |
What's In The Kit
We supply Timber Hinged Doors at each end, Anti Hot Spot Tape, Timber Base Rails and of course the Framework to support our 200 micron Super Therm Polythene cover. These options are pre-selected below, but can be amended to suit your needs.
You will be required to secure the foundations into concrete, alternative methods of securing the polytunnel can be selected, eliminating the requirement of concrete – see 'Polytunnel Foundation' section.