20ft Wide
Welcome to our 20ft (6.1m) Wide Polytunnel configuration page. Simply select the length and you're good to go. You have a Complete Polytunnel ready for assembly onto a grass/soil base. Click What's In The Kit for details. We even provide a Growing Pack to help you start growing straight away.
A full range of options, are also available and are highly recommended to enable you to customise and enhance your polytunnel, click 'Help Me Choose' for further information on each of our options.
The more you spend, the more of a discount we can offer, our Online Reward Calculator will automatically discount your basket as you customise your polytunnel - up to 20%, giving you the opportunity to purchase the really useful items like Base Rails, Sliding Doors, Crop Bars or Staging that will give you a BIGGER SAVING. Not only that but further additions to the basket will also incur the same level of discount.
Intro
Hover To Zoom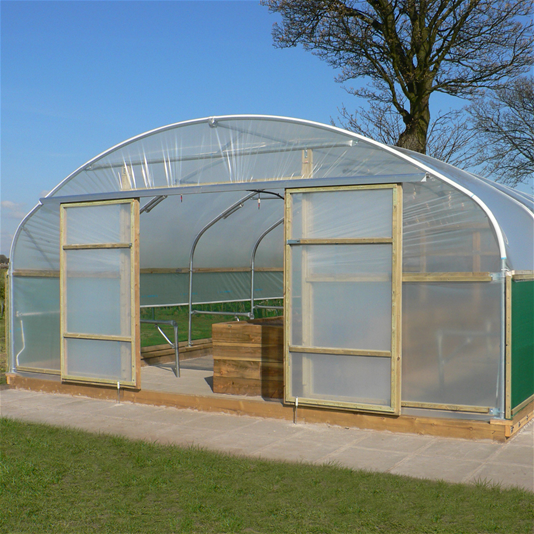 Tech Specs
Another big seller, the 20ft (6.1m) wide Polytunnel is absolutely perfect where ventilaton levels are critical. Because this Polytunnel is taller, the volume of air inside the structure increases making it ideal for cultivating certain taller plants and crops. The straight sides and gentle curves create access that is almost 6ft (1.83m) high giving you the ability to make the entire footprint productive.
Technical Specification
| | |
| --- | --- |
| Width | 20ft (7.32m) |
| Hoop Spacing | 6ft (1.83m) |
| Overall Height | 9ft 4in (2.84m) |
| Straight Side | 4ft 6in (1.37m) |
| Head Room (15cm from side) | 5ft 10in (1.77m) |
| Hoop Diameter | 2in (50.8mm) |
| Steel Specification | Z35 Galv High Tensile |
| Door Opening Width | 7ft 6in (2.29m) |
| Door Opening Height | 7ft (2.13m) |
| Distance over Hoop | 32ft 5in (9.89m) |
| Door Frame | 4in x 2in (100mm x 47mm) |
| Inner Door | 3in x 2in (75mm x 47mm) |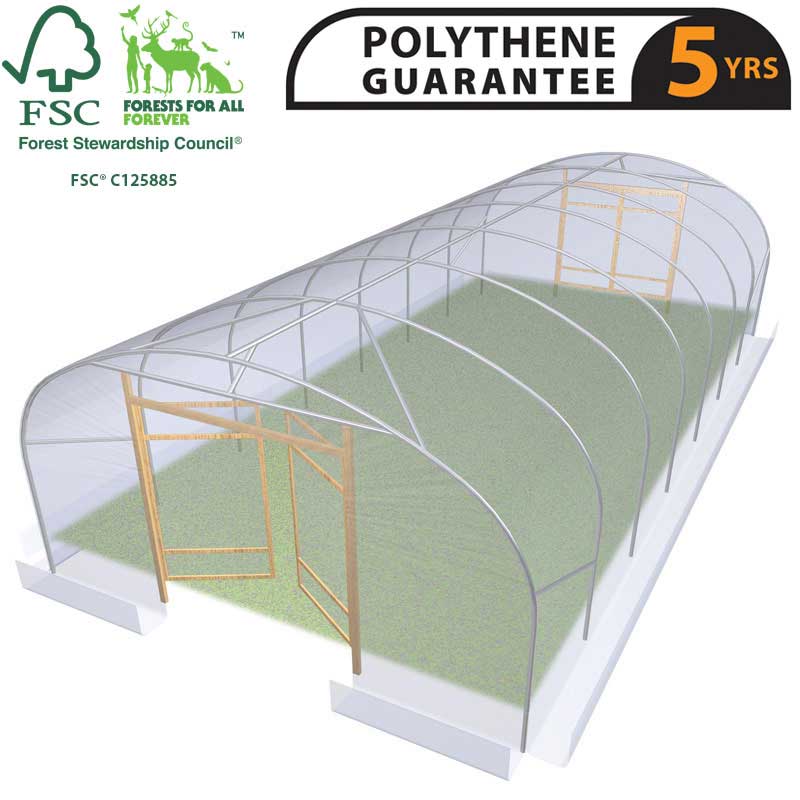 Instructions
We have two construction guides for our 20ft Wide Polytunnel Model.
20TR for polytunnels who require the cover to be buried in a trench. 20BR for polytunnels that have Base Rails eliminating the requirement for digging a trench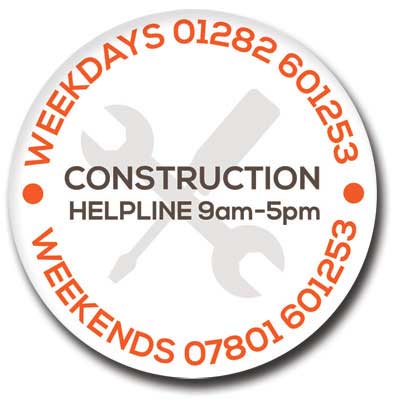 If you are experiencing problems with your polytunnel construction, our construction team are available to answer your questions and help in whatever way they can. Simply call 01282 601253 on week days between 9am-5pm...PLUS weekend cover on 07801 601253, between 9am-5pm or contact us. Alternatively, you can visit our construction resources website at polytunnels.co.uk.
We haven't stopped there, we know many people build their polytunnels at the weekend or over a bank holiday when our office is closed, so we have also produced a series of Polytunnel Construction Videos. This collection of videos can be viewed anytime, on your home computer, and even your phone for when you are in the thick of things constructing your polytunnel.
What's In The Kit
We supply Timber Hinged Doors at each end, Anti Hot Spot Tape, and of course the Framework to support our 200 micron Smart Clear Polythene cover.
A trench will need to be dug around the perimeter of the Polytunnel to secure the structure in place. Don't under estimate how long & tiring, digging this trench can be - Eliminate the requirement of this trench by ordering Base Rails. This alternative 'Ground Fixing' method and other useful additions such as Sliding Doors, Ventilation, etc, can be added, please see our Optional Extras.
Foundation Tubes
Hoops
Central Ridge
Door Rails x 2
Corner Stabiliser Bars x 4
Roof Stabiliser Bars x 4
Double Hinged Doors & Frames x 2
Anti Hot Spot Tape
Smart Clear (200 Micron Polythene)