18ft Wide Polytunnels
Is it time to scale up to commercial production? Are you expanding your efforts to grow your own? Increasing the size of your smallholding or small farm venture? An 18ft wide polytunnel could be just what you require to take your sowing and growing to the next level. The 18ft wide polytunnel is a good size for a commercial polytunnel, though it could also be a large domestic one. Whatever use you have in mind for your 18ft wide polytunnels, we are here to make sure you get exactly the right polytunnel for you. To learn more about what is included in your purchase of an 18ft wide polytunnel, check out 'What's In The Kit'.
Next, all you have to do is select the length of your tunnel and make choices about what exactly you require. Before making your purchase, you should also check out all the extras that could be purchased at the same time and could make your life a lot easier. Base rails, crop bars, sliding doors and staging, for example, can all help in a number of ways. Even better, when you add extras or accessories our bonus save deal means that you will make better and better savings on your polytunnel purchase!
Intro
Hover To Zoom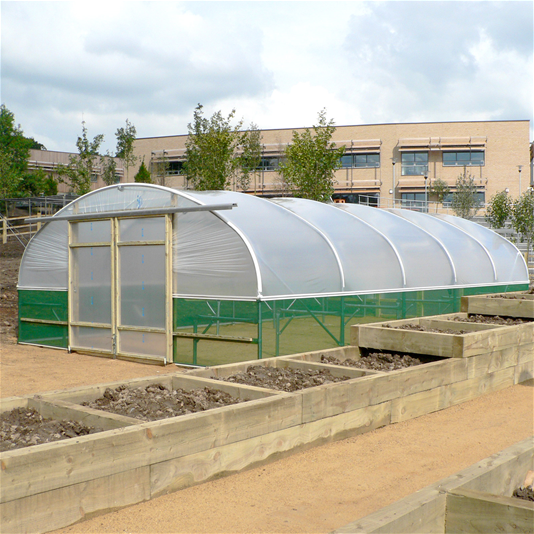 Tech Specs
This is the most popular of our Commercial Polytunnels. It's also one of the strongest Polytunnels around, thanks to 50.8mm diameter E370 high tensile pre-galvanised steel tubing with 6ft (1.83m) hoop spacing. It also has great design features, like the straight 3ft 3in (0.99m) sides that give really good clearance for a highly versatile growing area, and a good return on the economical floorspace.
Technical Specification
| | |
| --- | --- |
| Width | 18ft (5.49m) |
| Hoop Spacing | 6ft (1.83m) |
| Overall Height | 8ft 6in (2.59m) |
| Straight Side | 3ft 3in (0.99m) |
| Head Room (15cm from side) | 5ft (1.52m) |
| Hoop Diameter | 2in (50.8mm) |
| Steel Specification | E370 Galv High Tensile |
| Door Opening Width | 7ft 6in (2.29m) |
| Door Opening Height | 7ft (2.13m) |
| Distance over Hoop | 28ft 7in (8.76m) |
| Door Frame | 4in x 2in (100mm x 47mm) |
| Inner Door | 3in x 2in (75mm x 47mm) |
| Base Rail | 3in x 2in (75mm x 47mm) |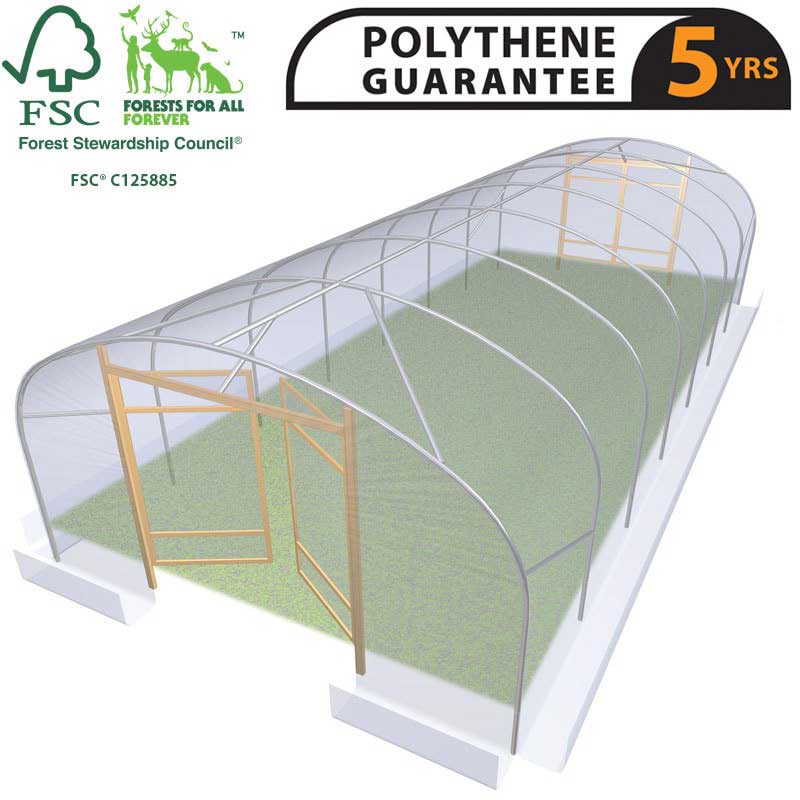 Instructions
We have two construction guides for our 18ft Wide Polytunnel Model.
18TR for polytunnels who require the cover to be buried in a trench. 18BR for polytunnels that have Base Rails eliminating the requirement for digging a trench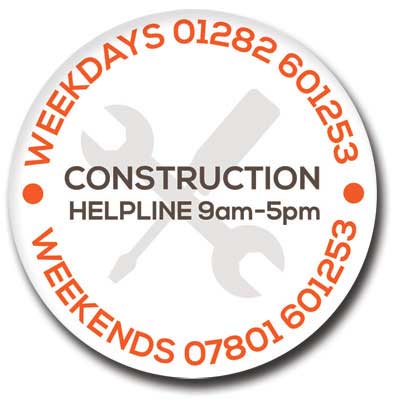 If you are experiencing problems with your polytunnel construction, our construction team are available to answer your questions and help in whatever way they can. Simply call 01282 601253 on week days between 9am-5pm...PLUS weekend cover on 07801 601253, between 9am-5pm or contact us. Alternatively, you can visit our construction resources website at polytunnels.co.uk.
We haven't stopped there, we know many people build their polytunnels at the weekend or over a bank holiday when our office is closed, so we have also produced a series of Polytunnel Construction Videos. This collection of videos can be viewed anytime, on your home computer, and even your phone for when you are in the thick of things constructing your polytunnel.
| | |
| --- | --- |
| Patrick Mac. | Seems very good. It's being shipped to Tanzania so I await feed back. |
| | |
| --- | --- |
| Alan Edgington | The framework was one that I acquired from a client who had been in market gardening. I built it about 15 years earlier relying on a plan and some photographs and I thought I had made a good job of it. After it was wrecked in storms a few years ago I almost gave up but the enjoyment that comes from such a structure/facility was sadly missed. First Tunnels team and materials have brought it all back to life and it's use is now in full flow |
| | |
| --- | --- |
| World of Hedges | product good, twisted timber base rails not good |
| | |
| --- | --- |
| andrew sanderson | I bought an 18 x 30ft tunnel and was pleasantly surprised with the quality of the frame - its heavy duty stuff !. The instructions are easy to follow and, unlike most instruction manuals, I would urge anyone installing a tunnel to read twice to get a good idea of the install process. Most queries are answered in the QR linked videos - any remaining queries are answered via phone. I expected to have the tunnel built in two days but it took 7 days for two of us to complete. The process is simple but allow time to get it right. Anyone with basic DIY skills can install - anyone who isn't so good with DIY I would look at First completing the install. Now that the tunnel is complete, the structure is rock solid and looking great. Really pleased with the end result. |
| | |
| --- | --- |
| Jenny | Excellent , already using it , it is very robust construction. |
| | |
| --- | --- |
| Susan Atkins | Amazing quality, super strong, who needs to worry about wind and rain when you have a Polytunnel. |
| | |
| --- | --- |
| Paul Bishop | Well made and good instructions Arrived on time |
What's In The Kit
We supply Timber Hinged Doors at each end, Anti Hot Spot Tape, Timber Base Rails and of course the Framework to support our 200 micron Super Therm Polythene cover. These options are pre-selected below, but can be amended to suit your needs.
You will be required to secure the foundations into concrete, alternative methods of securing the polytunnel can be selected, eliminating the requirement of concrete – see 'Polytunnel Foundation' section.